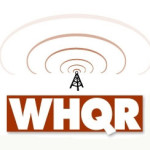 I'm honored to be the first guest of the year for Prologue, the monthly book club co-sponsored by StarNews Media and WHQR Public Radio. I'll be speaking, reading, and fielding readers' questions beginning at 7 p.m. next Monday with Ben Steelman in the WHQR studios, upstairs at 254 N. Front Street (Wilmington, North Carolina).  Admission is free, books will be for sale, and there will be refreshments.  Come ask me about In the Season of Blood and Gold, Fallen Land, and anything that will be embarrassing for me to answer on air!  More coverage on the event from WHQR and The Star News.
A little taste from the pre-interview:
Much of his fiction is set in the old West, or during the Civil War, or in a post-apocalyptic future — a reaction, perhaps, from his regular day job managing an internet marketing firm. "Watering your horse in a stream is really different, aesthetically, from ordering a Big Mac at McDonald's," he said.